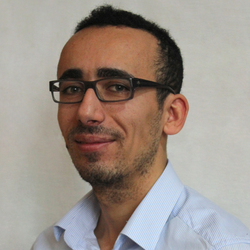 Ejder Bastug
Paris-Saclay, France

Member of Technical Staff
Education
PostDoc, Massachusetts Institute of Technology, 2016-2017
PostDoc, CentraleSupélec, 2016 - 2017
PhD, CentraleSupélec, 2012-2015
Biography
I am a Member of Technical Staff at Bell Labs since 2018, associated with ENSA lab, coordinating with Sameer Sharma, concentrating on disruptive networking paradigms as part of Future X vision. Between 2016-2017, I was a postdoctoral researcher at MIT and CentraleSupélec, working with Muriel Médard and Mérouane Debbah respectively. I obtained my Ph.D. at CentraleSupélec in December 2015, focusing on distributed caching methods in small cell networks.
I am in the executive or technical committee of flagship conferences, including IEEE WCNC 2014, EuCNC 2015, IEEE BlackSeaCom 2015, IEEE ICC 2017, PIMRC 2019, and WCNC 2021. I am also a regular TPC member of IEEE conferences, and chair of several international workshops. I am currently an associate editor of IEEE Communications Letters.
My research interests are in the field of information theory, machine learning and communications.
Research Interests
Communications Paradigms
Machine Learning
Wireless Communications
Honors and Awards
2019 Best PhD Thesis Award
2017 EURASIP Best Paper Award for the Journal on Wireless Communications and Networking
2016 Exemplary Reviewer of the IEEE Transaction on Communications
2016 IEEE Communications Society Best Tutorial Paper Award
2016 University of Paris-Saclay STIC Doctoral School Best Scientific Contribution Award
2016 Finalist of Prix Le Monde
2015 Supélec Foundation's Best PhD Thesis/Publications Prize
Selected Articles and Publications
Please see my Google Scholar profile for detailed and updated list of publications.