Nokia Bell Labs materials physicists are researching several areas at the micro- and nanometer levels that are core to the advancement of data networking.
In his research with optical transmitters, Chris Bolle is investigating how light can be steered between a laser and a high-speed modulator as part of a more efficient assembly process – one in which fine adjustment of the optical coupling could be accomplished in a second step by moving the Micro-Electro-Mechanical Systems (MEMS) lens.
Another key area is the hybrid and heterogeneous integration of different materials, in particular for integrated photonics components. Various materials can be combined based on selected properties, such as III-V semiconductors for light generation and detection and glass and silicon semiconductors for light filtering and switching.
Nagesh Basavanhally is developing gold layers with a nanoporous structure to enable low-temperature bonding of different materials in order to reduce bonding stresses. This material acts like miniaturized Velcro that intimately fastens two substrates.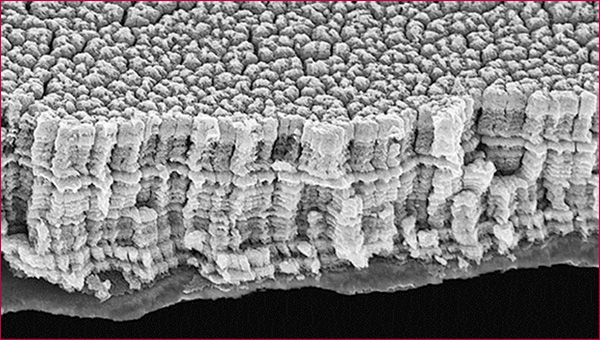 Silicon photonics holds the promise of bringing the advantages of large scale CMOS manufacturing to optical components and thus leveraging the huge embedded base of CMOS and reducing the cost of optical components. Research teams are exploring wafer bonding to create local islands of III-V semiconductors on the silicon wafer that can be co-processed with the CMOS to enable on-chip lasers. Po Dong is developing novel designs for modulators and receivers used for short-reach, processor-to-processor optical interconnects.