It is with great pleasure that we welcome six new members to one of the world's most highly esteemed societies, that of being a Bell Labs Fellow. The 2013 Bell Labs Fellows were honored during an award ceremony on November 4, 2013 in Paris. It was attended by Michel Combes, members of Alcatel-Lucent's Executive Committee, senior Bell Labs and Business Lines executives, and the honorees' nominators and colleagues.
The Bell Labs Fellows Award is an important tradition for the Alcatel-Lucent technical community to reward distinguished performance by a scientist or engineer as well as to encourage all members of the technical community to strive toward the same level of distinction.
In his congratulatory remarks, Michel emphasized the importance of innovation and thanked the new group of Bell Labs Fellows for their contribution to Alcatel-Lucent technical innovation and industry leadership.

Following are the Bell Labs Fellows - class of 2013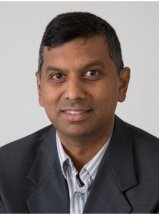 Ted Fidder, LGS
Citation: For outstanding technological innovation, industry leadership and business impact in the creation of unique wireless base station router solutions which have contributed significantly to the national defense.
Walter Honcharenko, Wireless
Citation: For technical contributions to Alcatel-Lucent's wireless base stations in the area of radio technology and architecture, including wideband multi-carrier radios, enhanced digital pre-distortion, radio algorithms, and high efficiency amplifiers.
Andreas Leven, Bell Labs Research
Citation: For pioneering contributions to coherent photonic transport systems and fundamental technology advances leading to sustained differentiation in the Alcatel-Lucent high-speed Optics product portfolio.
Scott Miller, IP Platforms
Citation: For pioneering innovations in cellular wireless applications, mobile networking, and mobile analytics.
Carl Nuzman, Bell Labs Research
Citation: For sustained contributions to optimization of communications systems, from theory to implementation.
Harish Viswanathan, Corporate CTO
Citation: For seminal, industry-changing technical contributions and innovations in wireless communications spanning multiple technology domains, including MIMO, OFDM, flat-IP architectures, and machine-to-machine.